LOONA's Agency Announced Chuu's Removal | Blockberry Creative
LOONA's agency Blockberry Creative acts upon Chuu's abusive behavior toward staff members. Shocked Orbiters! Latest K-POP News turned into Shocking Black Friday!
On November 25, 2022, Blockberry Creative announced the removal of Chuu a member of the South Korean girl band 'LOONA'.
The agency released a statement in which they are seen to be paying comfort to the staff. BBC took care of the staff's mental health as they wished for the staff's speedy recovery to work again.
In the past, Chuu has been spotted involved in a pool of speculations. Rumors mostly about her transfer to another group and starting her own agency with her mother as the director. The company kept quiet and did not comment on the numerous news as it will concern LOONA's fandom Orbit.
Also read: BTS Jin Confirmed To Join the Military On 13th December | BigHit Responds
In the statement, they also mentioned their supportiveness and encouragement of their artists' dreams. However, Chuu's recent abuse and misuse of her powers toward the staff members forced them to make such extreme decisions. They also apologized and asked for understanding from LOONA's fandom Orbit for not being able to keep all the 12 members together till the very end.
Also read: Top 5 BTS Versatile Songs & Their Surprising Meanings That Every BTS Army Can Relate
During the past rumors of Chuu, Blockberry Creative showed support towards Chuu. The firm charged legal actions towards any kind of groundless malicious comments about the girl group 'LOONA'.
The agency also confirmed that the group LOONA will go back and work harder to build a solid foundation once again for such incidents to never occur again. They will learn and work with gratitude towards every being because LOONA never worked for individual gains. They respect and are grateful to their fans as they know that their fandom Orbit is what makes this girl group reach such beautiful heights.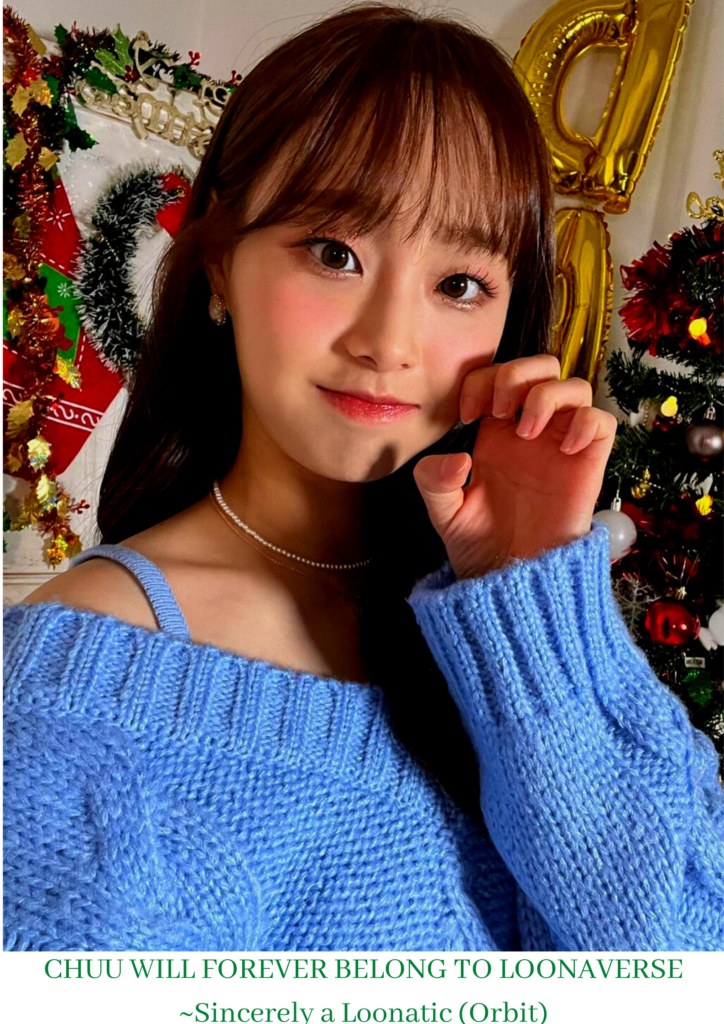 About the Band:
LOONA is a South Korean girl band consisting of 12 members. The group developed under Blockberry Creative agency in October 2016. One of the major factors of their renowned fame was their way of introducing the group members. Instead of a group debut, they revealed the girls one by one every month with a solo and b – side track over the following 18 months.