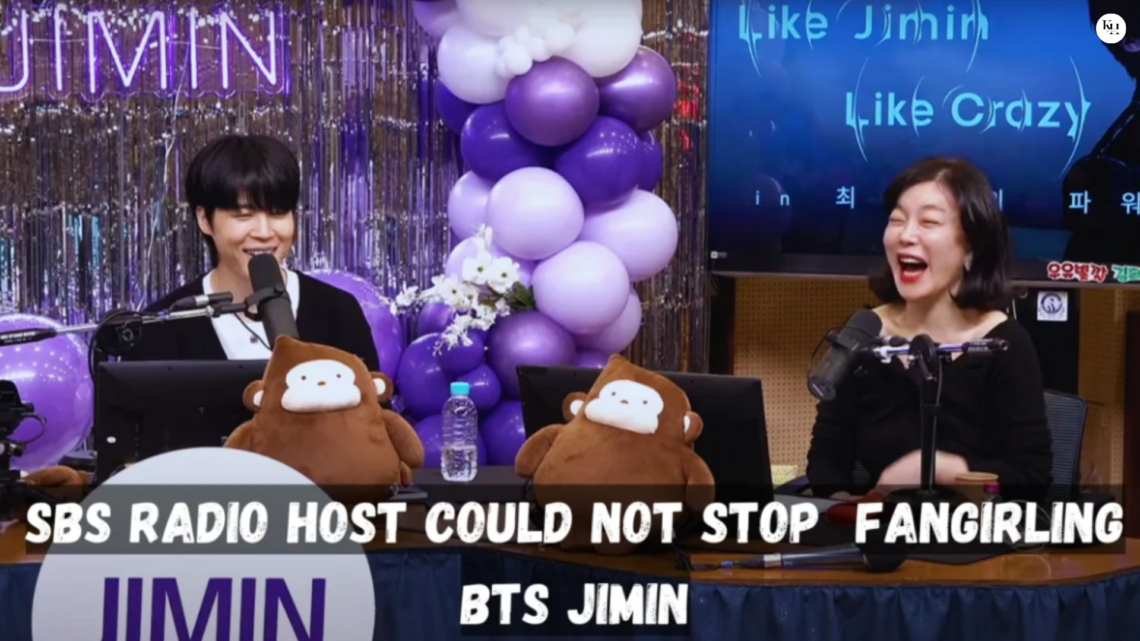 SBS Radio Host Fangirls BTS Jimin | Hillarious Reactions
Choi Hwa Jung's reaction toward BTS Jimin had the Army roll on the floor with laughter
On a recent episode of SBS Radio's Choi Hwa Jung's Power Time, BTS member Jimin appeared as a guest and shared some insights about his latest album. The show's host and actress, Choi Hwa Jung, caught our attention with her relatable and honest reactions to Jimin.
From screaming after hearing Jimin introduce himself to fangirling over his voice, Choi Hwa Jung couldn't help but express her admiration for the talented artist. She even asked Jimin about his skincare routine and praised his handsome appearance and skin.
During the interview, Choi Hwa Jung read out comments from listeners and even took the opportunity to snap some pictures with Jimin off-air. Her excitement was infectious, and netizens praised her for being so confident and honest.
This isn't the first time Choi Hwa Jung and Jimin have met. Nine years ago, BTS was a guest on her show, and Choi Hwa Jung recalls saying that BTS was a talented and classy group. It's heartwarming to see people who have witnessed BTS's growth from rookies to global superstars and continue to support them.
Jimin's appearance on SBS Radio's Choi Hwa Jung's Power Time was a treat for ARMYs, and we loved seeing Choi Hwa Jung fangirl over him just like us. The show's atmosphere was fun and exciting, and Jimin's insights about his album were insightful. Overall, it was a memorable experience we'd cherish for a long time.
Have you guys checked out BTS Jimin's recent song 'Like Crazy' from his latest Album Face ?
Also Read: Korean President Updates About BLACKPINK 's Performance In Yeon Suk Yeol's White House Visit