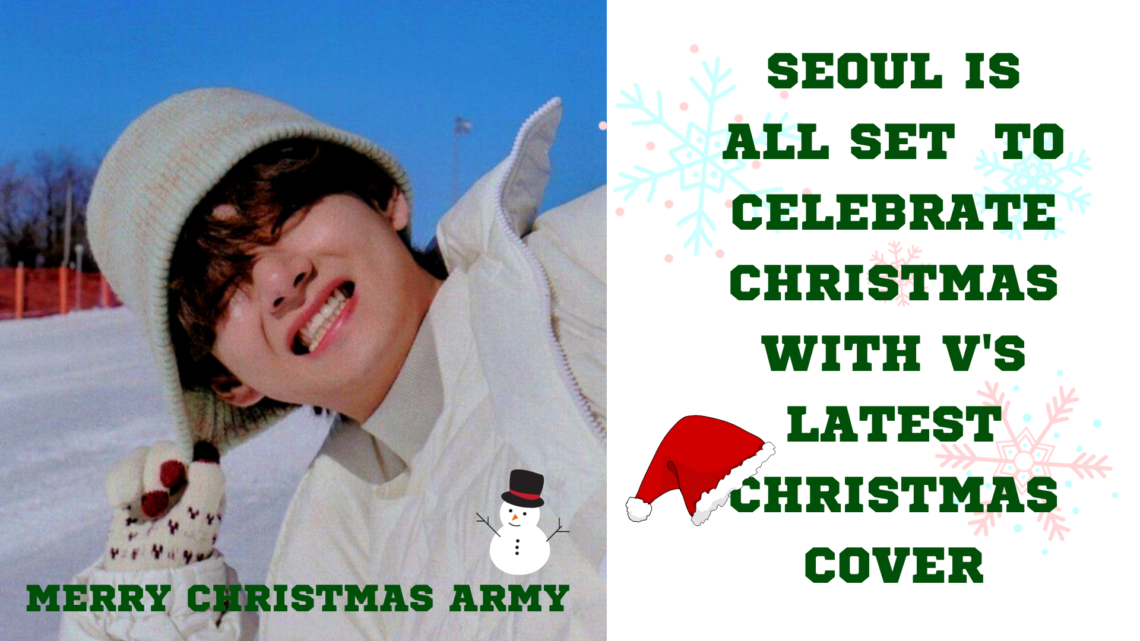 Taehyung's Gift for BTS Army | BTS Latest Update
Merry Christmas Army! Our Winter Bear Taehyung is back with another unofficial cover to cheer up armies' Christmas.
Well Well Well! Christmas for BTS Army has already begun with Taehyung 's latest Christmas Cover.
His baritone voice just fits perfectly with the classic he released minutes ago in his Instagram story. He took us all on a trip to those golden 90s Elvis Presley days.
The lyrics go like it's beginning to look a lot like Christmas everywhere you go. True to these words Seoul is actually all set to welcome Santa in a grand way.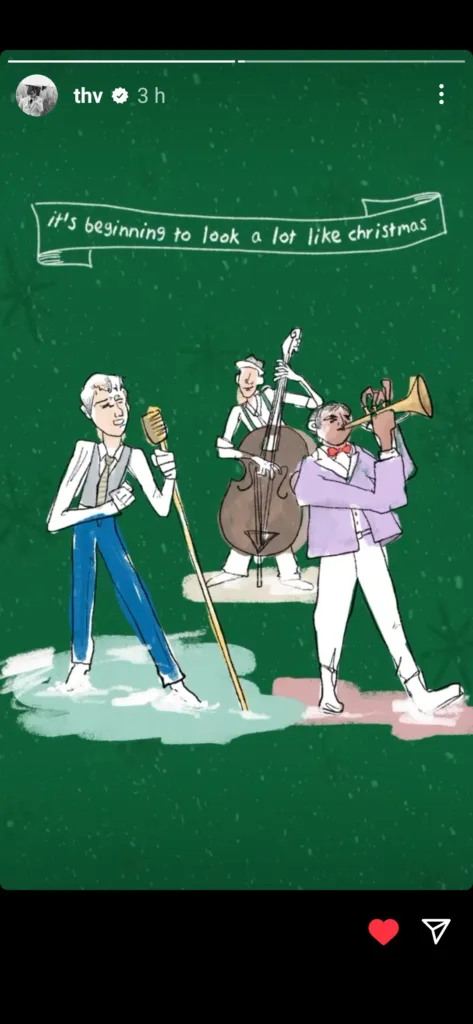 From libraries to small restaurants everybody is prepared to witness the reindeers coming all the way.
Streets decked with fairy lights, couple hands entwined, and the aroma of baked sweet love in the air are some of the prettiest Seoul gets adorned with every year on Christmas.
From trees decorated with mistletoe and the brightest star sitting on top to the whole world covered in a blanket of snow thv's new music just made Christmas worthwhile for all beings.
As of the last update of Taehyung, he returned to South Korea a day early from his secret Mexico project. He came back in a haste to see off Jin Hyung for his military service. Taehyung also shared Mexico trip pictures in his Instagram profile thv revealing his group's Iconic 7 tattoo finally.
Also Read: BTS V Is To Be Filmed In The New 'Youn's Kitchen', A Spin-off With Park Seo Jeon and Choi Woo Sik
'BANGTAN TV' has also posted a video cover of Bts V recording his latest Christmas single; It's Beginning to look a lot like Christmas. Kim Yeontan's (Taehyung's pomeranian pet dog) special appearance in the cover video stole the show.
Also Read: Stray Kids latest album 'SKZ replay' tops iTunes Music | You make Stray Kids Stay
Annyeong!