Did Jin Left For Military Already?| Happy Jin's Day 
Jin time and again confirmed his un-excitement about the military enlistment. He also mentioned it to the BTS Army before about it. How did Jin being the eldest put him in a situation like this? How uncertain he feels not being able to bid proper adieu to his fans? and How he needs to leave right away for it. Now the trick question will be 'Is it really true that he left for his duty on his birthday(Jin Day) itself? Read on to find out!
BTS members have always come live on their birthdays to cut birthday cakes with their beloved Army.
Like each year, this time again our purple army is waiting eagerly for our 'Super Tuna' singer to come to v-live so that they all could wish and celebrate a grand farewell birthday to him.
Now the surprise question is 'Did Jin come on v-live to greet fans today?' the sun has set already according to KST.
Moreover, In the recent 'MAMA' Awards, our BTS Army's Sunshine J-Hope made a video call to Jin. In that video call, Jin talked a bit about his military enlistment and the shakiness in his voice was noteworthy.
Jin always seemed doleful about his birthday for the past couple of months. He also notified the BTS Army beforehand of not being so excited about his own birthday.
He further talked about how being the eldest in the group always puts him in the position to lead the train for military enlistment and how he must leave earlier to begin their new trail.
Kim Seokjin or Jin of BTS has always managed to steal our hearts with his mesmerizing voice. His visuals, care towards other members, and delightful personality has painted our hearts purple time and again.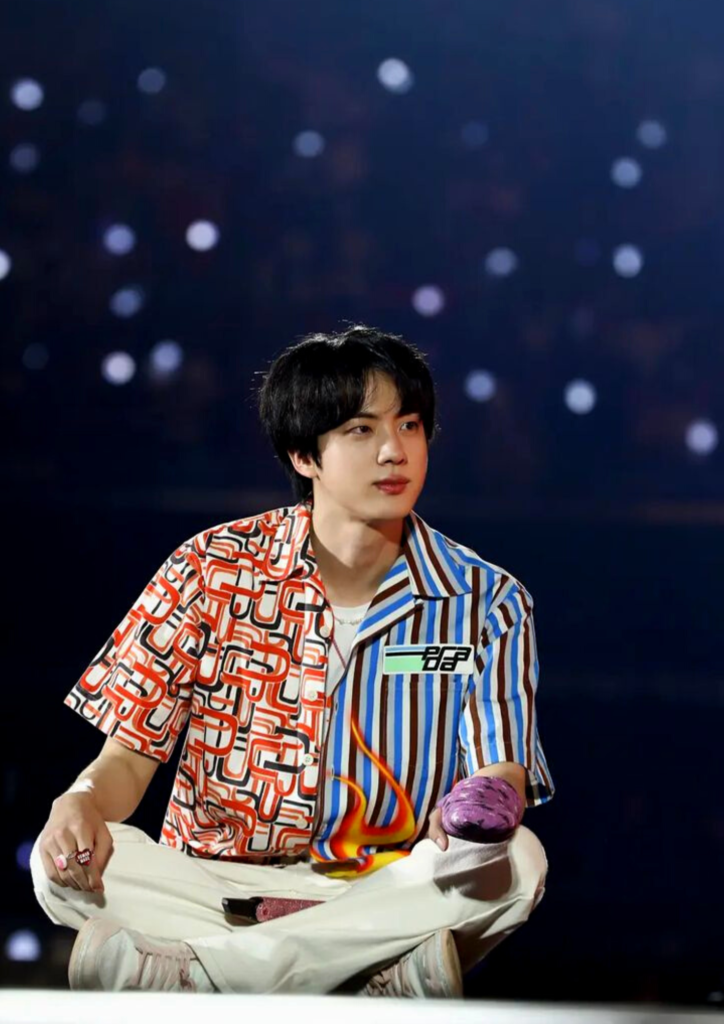 His birthday is actually a very emotional day for the BTS Army. Last month, a rumor circulated about his military enlistment to begin on 13th December as per numerous sources that confronted Big Hit.
Based on that rumor, it leaves us with only 8 days to cherish our times with the Astronaut singer before he makes us desperately bring back his affectionate days again.
To Conclude:
Be it that Jin already left for his enlistment or is soon to leave within a week. We'Army' will always miss our World Wide Handsome Oppa and eagerly scratch dates on the calendar to skip to 2025 as early as possible.

UPDATE: Jin did come live on V-LIVE to celebrate his birthday with his beloved army at 11:00 am IST
Also Read: BTS Jin Confirmed To Join the Military On 13th December | BigHit Responds
Happy Jin's Day!
Borahae!