J-HOPE to perform Solo at Dick Clark's New Year's Rockin' Eve Party
J-Hope left for New York this Wednesday morning to surprise fans with his solo debut.
If you are still swaying on the beats of Kim Taehyung's new Christmas single, HOLD RIGHT THERE. Here is another BTS gift to get you into the New Year's Eve mood a little too early. J-Hope is all geared up to set ablaze BTS Army's New Year with his exclusive solo performance.
According to the media, 'J-Hope' left for New York on Wednesday morning; today to perform at 'Dick Clark's New Year's Rockin' Party Eve.'
'Our Sunshine Hobi' was all cheery as he blew kisses and swift into some cool dance moves at the airport. A video of J-Hope making a heart for his fans and armies has been the talk of social media town. BTS Army could not hold back their excitement since morning for the same.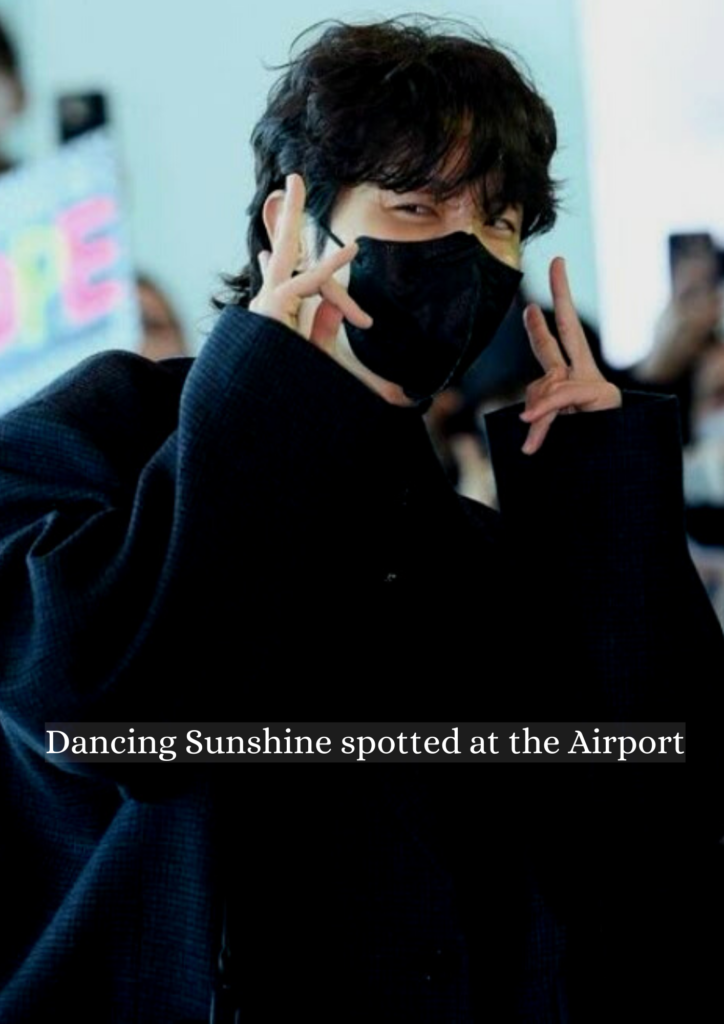 The 'Arson' Singer will be sharing the Rockin party stage with BigHit Entertainment's South Korean boy band TXT; TOMORROW X TOGETHER. He will make a solo debut at 'Dick Clark's New Year's Rockin' Eve Party' and will perform these tracks =Equal Sign, Chicken Noodle Soup, and Butter (Holiday Remix).
Also Read: Taehyung's Gift for BTS Army | BTS Latest Update
This will be his third time performing for Dick Clark as previously he has performed at the same party with his other group members. Singers V, Jungkook, Suga, Jin, Jimin, and Namjoon have all made Dick Clark's New Year's Eve great twice before once in 2017 and once in 2019.
'J-Hope' has already assured fans about his safe journey and return through his Weverse account and also shared a short flight safety announcement video on his Instagram story. Dick Clark's New Year Rockin' Party Eve will begin at 8:00 pm E.T.
As of daily updates; Recent photographs of 'BTS Jin' doing army work at his military center have surfaced on the internet making fans showcase mixed emotions and reactions to it.
'J-hope' will be leaving after Suga's departure. J-Hope's military service type and date of joining are not yet confirmed. In the meantime, the 'Jack in The Box' singer is focusing on the personal growth of his intriguing music.
Also Read: Karina finally met her ultimate fan who herself is a Kpop Idol