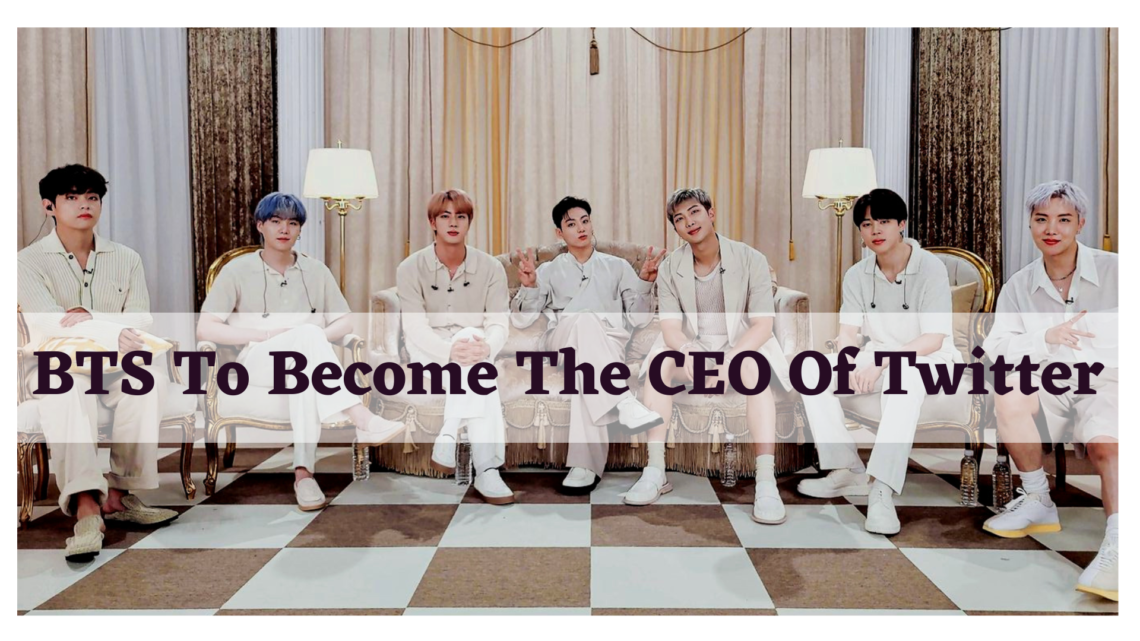 BTS To Become The CEO Of Twitter| Elon Musk Approved the Proposal
BTS is not only a band, it has become a brand. BTS has collaborated with many brands and they're the face of many popular brands. But recently Elon Musk revealed the "good idea" of BTS becoming the CEO on Twitter.
Also read: BTS Jimin's Exciting Solo Comeback With BIG BANG Taeyang Updates On 2023
These days they're working individually and gaining lots of popularity as both solo artists and as a k-pop band. Meanwhile, DJ Swivel (Canadian Music producer) tweeted that, BTS should become the joint CEO of Twitter.
So it started with Elon Musk's joke when he asked if he should step down from the CEO position. To this, most of the people voted "yes". Ever since that, celebrities started joking around and DJ swivel is no different. He proposed that BTS should be the joint CEO of Twitter.
Also read: Taehyung Released Unofficial Christmas Song | BTS Latest Update
In response, the current CEO of Twitter, Elon Musk positively reacted by saying, it's a good idea. But here's the twist! BTS leader RM also reacted to this. He put a screenshot of these tweets and reacted with a funny emoji. Looks like leader-nim is enjoying this or maybe BTS is coming up with another surprise in starting of 2023.
What do you think Army? Is it just a joke or BTS would really be taking over Twitter as joint CEOs? Let us know your opinions in the comments.
Annyeong!