BTS Jungkook Breaks Hybe's Rule to Reconnects With Army
Jeon Jungkook Sent the Whole Internet into A Melt Down With His All Night Personal Concert
On February 2nd,2023 Jungkook connected with Army on Weverse live and conducted a night-long impromptu concert.
BTS Jungkook has been on a hiatus in social media platforms for uncountable months. With rising speculations about Jungkook focusing on his solo projects and soon being launched as a Calvin Klein brand ambassador, he joined Jinit Entertainment.
While his oldest Hyung is busy serving their motherland, Jungkookie continued Jin's legacy of breaking the rules and came live on Weverse without Hybe's permission.
He definitely informed Army that sometimes the simplest task of asking permission can require so much background work and checks for a smooth life that it subsides the sudden urge to connect.
It's been a long time since he connected with his beloved Army and he didn't want to wait for any other minute so he came live. He even suspected that he might soon receive a call regarding his rebellious attitude from the company.
Jungkookie did a four-hour live with drinks, karaoke, flirting, going live with V, and adoring his pet dog Bam with Army.
The internet is currently flooded with snippets of his bewitching live session. The youngest Idol of Bts was seen flaunting his long locks, tattooed arm, and cuddling with Bam. He even invited his fellow member V to join the session and sang almost 37 songs.
The most hilarious and iconic event of his night live session is how he swiftly replied to a girl's comment about dating him. An army wrote a comment sneakily telling Jungkook that ' If I breathe, we are dating; to which Jungkook replied 'Okay, fine let's just date'.
The moment continued for 3 seconds before Jungkook continued his karaoke session again. Another army replied seeing the reaction; 'to whosoever Jungkook dated for 3 seconds today, just know that I'm mourning for you'.
Another funny incident was when Jungkook questioned Army how he is not seeing any 'YOONGI MARRY ME' comments the chatbox got flooded with Suga's marriage proposals.
BTS Suga is renowned for making Army propose countless times and in one Vlive back in the old days, Suga replied to one of the marriage proposals asking the Army girl to send the marriage documents. Since then 'Yoongi MARRY ME' comment and BTS had become inseparable.
In every BTS live, Army is always seen to earnestly propose to Suga even if he is absent during the session. This has been asked so much that gradually it had become a cute personal moment for BTS and the Army.
If you are thinking that Suga is the only one to receive a proposal, then let me inform you that the youngest member of BTS had his own fair share. Jungkookie has always been spotted replying to Army marriage and dating proposals coyly.
In his recent live, he talked to an Army sharing how he will always root for his Army's personal life when an Army asked him 'if she likes a different man, will that be okay?'
Another Army proposed saying 'Wanna get married?' and the superstar replied 'Are you confident? Would you be able to handle me? I'm not easy. I'm not an easy person to handle.
Jungkookie also shared his secret of how he mostly sleeps in his pet dog Bam's house making the Army wonder if Bam owns a castle or villa. This little information resulted in so many humorous memes with unique predictions of how Bam's house might look like.
The golden maknae also sang Jimin and Taeyang's latest album release ' VIbe' for the army even if he struggled with some of the lyrics. He even praised the duo and shared how he misheard lyrics like 'banjeon' became 'banji' and 'gamjeon became 'gamji'.
He even revealed how he and V both misheard the line 'This is going to be the one and only theme song'  resulting in fits of laughter. 
'Taehyung hyung misheard the word 'dim sum' and Taehyung was 'Taeyang sunbaenim likes dim sum?'
The cozy karaoke session became more chaotic when a drunk member sneaks into the session proposing to Jungkookie for marriage.  Bts Jungkook was caught up singing for his Army 30 plus songs the other night when Rm enters the live chat.
He cutely called Jungkook Dungkookie and tells him about how he is thinking of cutting his hair. Jungkook was focused on the led screen to sing the right lyrics for Army so he did notice the comments. At first, RM waited a bit before the BTS leader bombarded the chats with comments to steal his attention.
Deungkookah
I love youuu
let's always be happy
I said I love you rascal
When he realized that it will take forever for Jungkook to turn back his focus on live again he informed the Army that he is a little drunk and urged them to get some sleep. He even left a note for Jungkook to wake him up in the morning saying
'I'm going to sleep'
 'Hit me Up' 
As soon as RM left the chat, Jungkook turns his attention to the live again just to get completely shocked. He even regretted and read Namjoon's messages with puppy eyes and replied to RM's 'marry me' proposal comment with finger hearts and a bucket of blushing.
Even after strict orders to catch some sleep from BTS leader RM, Jungkook and Army stayed up all night till morning six, accepting V's request to go live on Instagram together.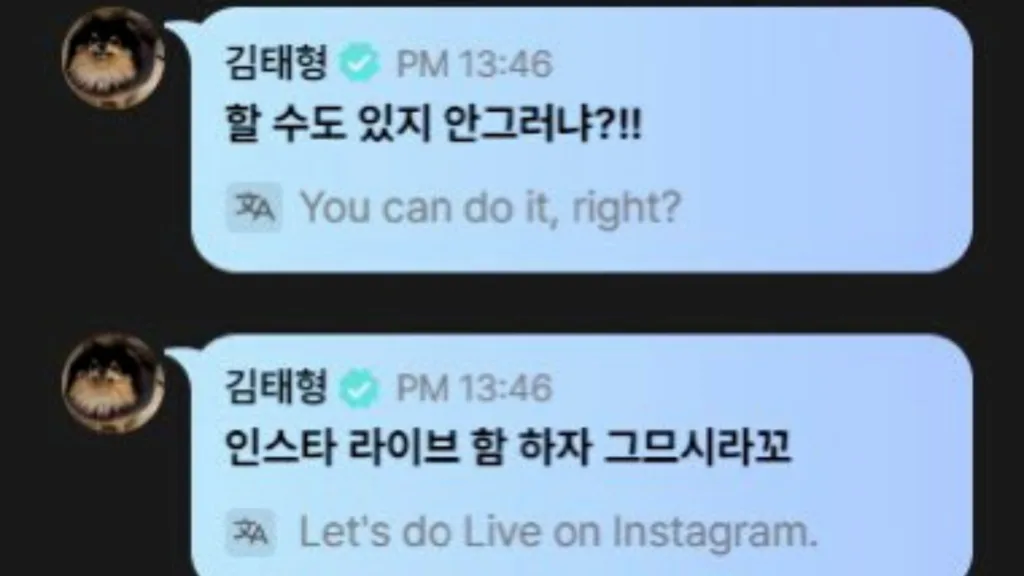 The duo then shifted to Instagram where both of them adored Bam and V also tried filters on the platform. After Taehyung left the chat the whole social media town went on a meltdown stating that they have witnessed the history of Taekook being live on Instagram for the first time.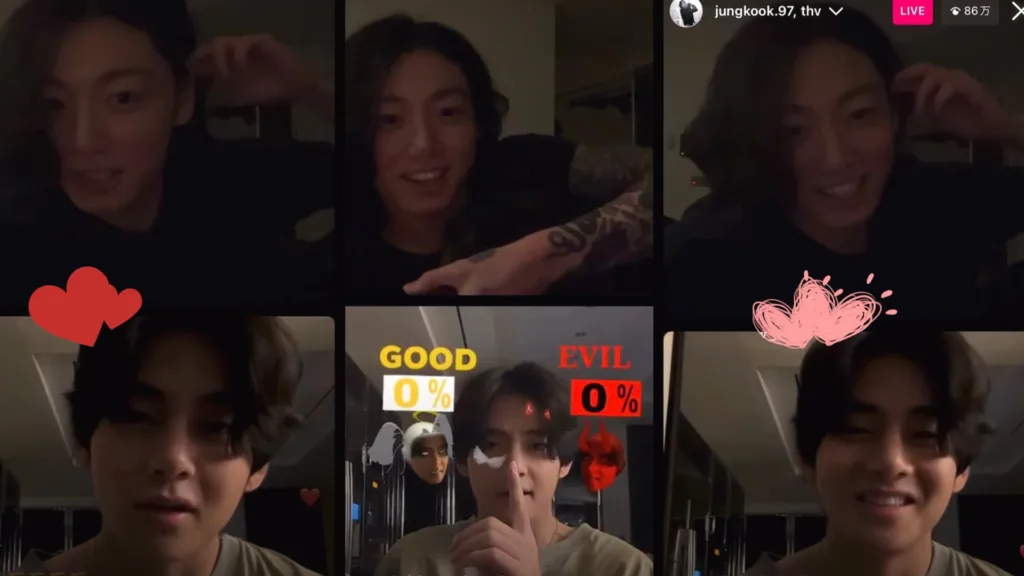 Here is a list of the songs that Jungkook sang during his late-night concert:
Sam Smith's Unholy
BTS RM's Wild Flower
BTS Daeng
Jarim's 21,25
New Jeans Hypeboy
Seventeen's HOT
Justin Bieber's Boyfriend
BTS RM's Still Life
TXT 0X1 LOVESONG (I Know I Love You)
Taeyang Featuring BTS Jimin's VIBE
BTS Jungkook Dreamers
Seventeen's Clap
Paul Kim's Me After You
Zion T Yanghwa BRDG
Kenshi Yonezu KickBack
Sia Chandelier
Seventeen's Very Nice
Tablo Air Bag
Crush Hug Me
Seventeen Pretty You
Younha Event Horizon
August D Daechwita
Justin Bieber As Long As You Love Me
Shinwa Perfect Man
BTS Autumn Leaves
Luis Fonsi Despacito
BTS J-Hope More
New Jeans Ditto
Brown Eyes Already One Year
Jay Park All I Wanna Do
BTS For Youth
Le Sserafim Anti Fragile
Taylor Swift Anti Hero
BTS Blue and Grey
Arctic Monkeys Do I Wanna Know
BTS Jin Super Tuna
Bts V cover ' It's Begining To Look A Lot Like Christmas
As an aftereffect Jungkook relived his name of 'Sold Out King' by making the beer glass sold out. During the live, Jungkook once left Bam asking Army to look for his dog as he quickly went to freshen up and came back with a glass of beer.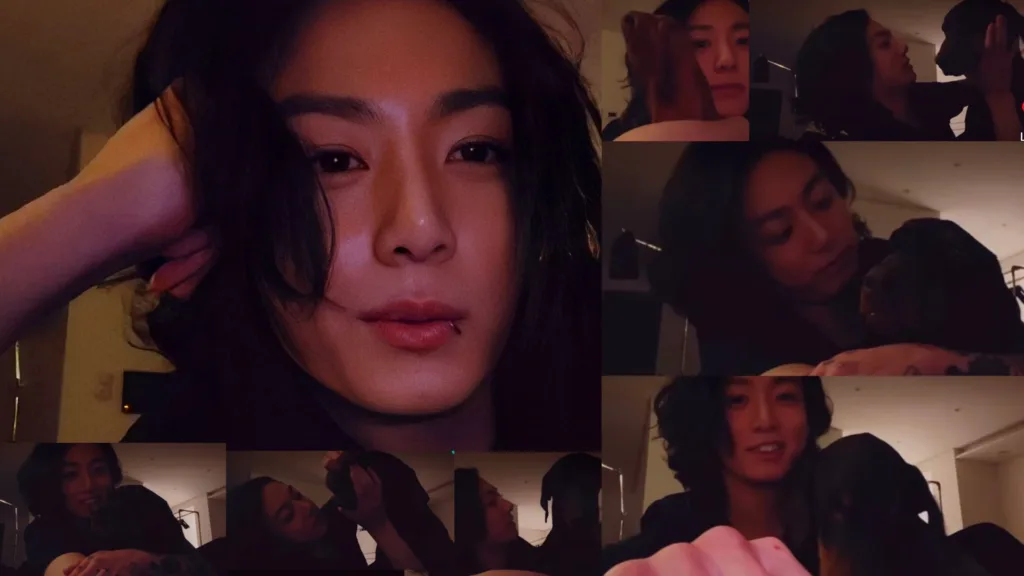 Later, one of the Army shared that the beer mug used by Jungkookie is sold on many platforms. The company replied that they will from now on call it 'The Jungkook Effect' every time they will take a sip as each manufactured one is sold out now.
Also Read: BTS Jungkook To Flaunt His Abs Wearing Calvin Klein