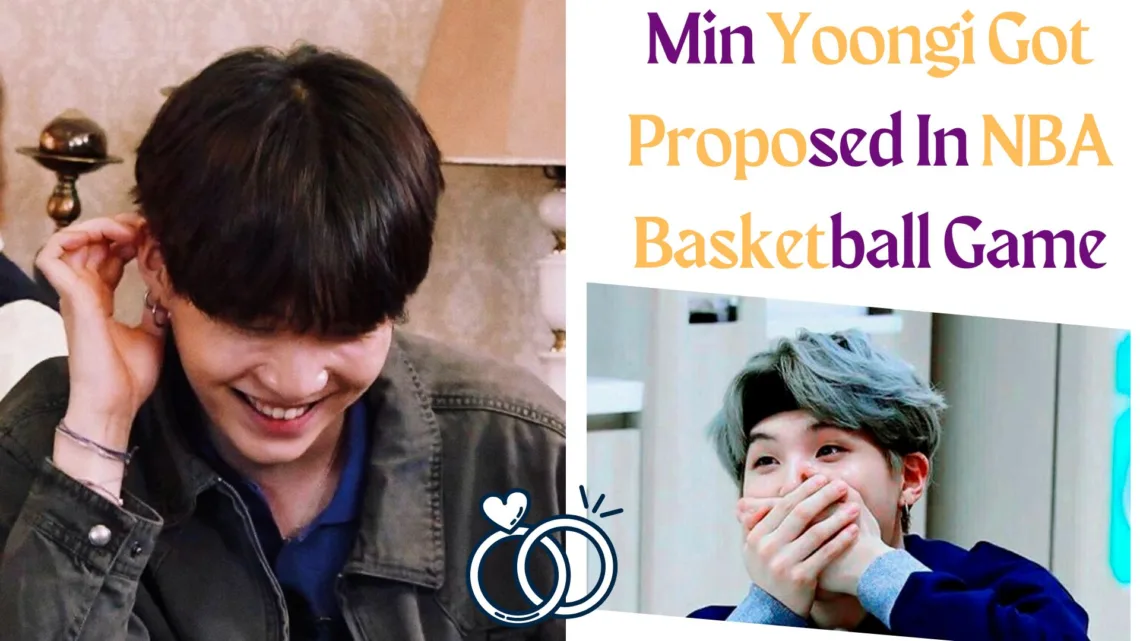 Min Yoongi Got Proposed In a Basketball Game
Basketball Game Becomes Marriage Proposal Ground For BTS Suga
One thing that BTS Suga is infamous for is making the BTS Army propose to him sincerely. No matter what occasion 'Yoongi Marry Me' is always a surprise in every event.
Whether BTS V-lives, worldwide concerts, fan meet and greets, or award shows; a marriage proposal for Suga is an unimaginable topic to skip.
Getting marriage proposals for celebrities and idols is quite common but what sets BTS Suga apart from the rest is how BTS Army even proposes to Suga even when he is not in the frame.
Whenever BTS member J-Hope. Jimin and especially Taehyung come for their V lives or any other members to interact with Army they have always found at least one comment that asks Suga to marry saying 'Yoongi Marry Me'.
This time too Suga couldn't afford to escape even in a basketball game. On January 12, the Daechwita singer attended an NBA Basketball game between Los Angeles Lakers vs Dallas Mavericks.
Min Yoongi also posted a picture of him holding a No.3 Jersey on Instagram in the shade of the Lakers team along with Instagram stories of the game.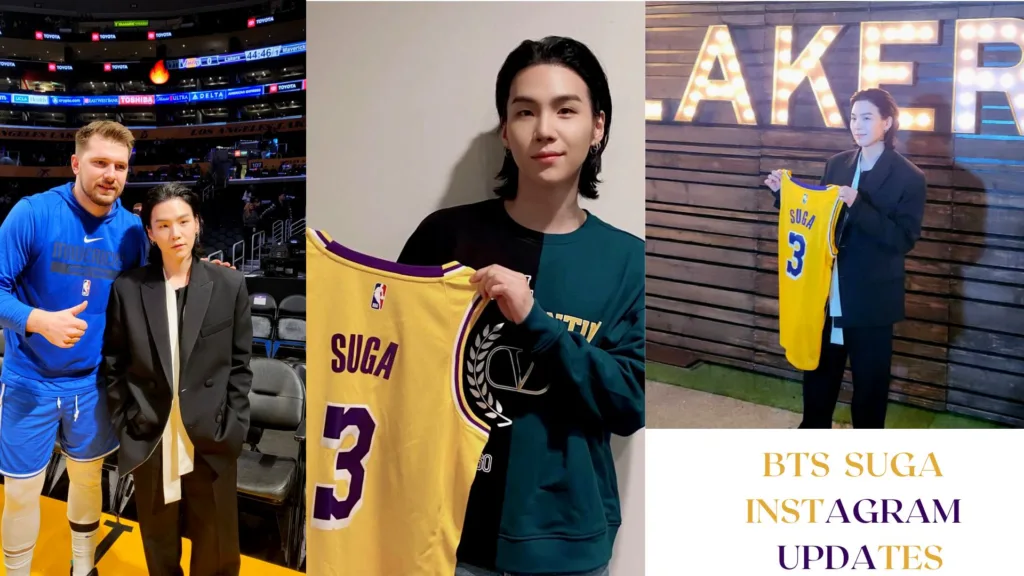 There are a lot of lenses capturing events that occurred in the event and among the kid dancing to the Mic Drop song of BTS and Cheerleaders cheering with Butter song as their background music, one thing that cracks the internet into fits of laughter is the signboard 'Yoongi Marry me'.
When the camera was taking pan and zoom in and out shots of the fan's reactions, it focused on the signboard that says Yoongi Marry Me, though Suga was not looking at the screen at that time later the captured shot became the talk of the town that how Suga can't escape marriage proposals even at a game.
Well, Can't blame Suga for this right?
Anyway, who is vibing to the latest track of Jimin and Taeyang 'VIBE'? Let me know in the comment section below.
Also Read: Kim Taehyung Gets A New Name As 'Human Gucci' by American Magazine
Annyeong!