BTS RM Reacts to The Hwaeomsa Temple Monks
BTS RM Expressed His Personal Views About Hwaeomsa Temple Monks For Revealing His Secret Visit | Army Snapped Back At Media
BTS RM's Instagram account has always been a nature and art gallery. He often posts pictures informing Army about his whereabouts personally. But the fact that he loves to share his moments and memories doesn't really give him the authority to leak information about himself without his own consent.
Back in December, RM visited the Hwaeomsa Buddhist Temple situated in Gurye, Jeollanam-do. He went there with music producer Kang San to have some quiet time and reflect back on his life before proceeding further with the New Year.
On January 4th, 2023, Monks of that temple were interviewed by various media outlets about RM's sudden visit. The chief monk of Hwaeomsa Buddhist Temple revealed that he had shared a deep and serious conversation with RM and music producer Kang San about topics that include military service, his fame as a K-pop Idol, and his global influence as an esteemed figure.
Soon after the news aired, RM expressed his personal views on his Instagram story about the Hweomsa Temple monks. The Wildflower singer thanked the monks highlighting that the information was shared without his knowledge.
Also Read: BTS Jimin Collaboration With Taeyang Is Unveiled | New Teaser Of "Vibe" Revealed
According to Instagram translations the story said: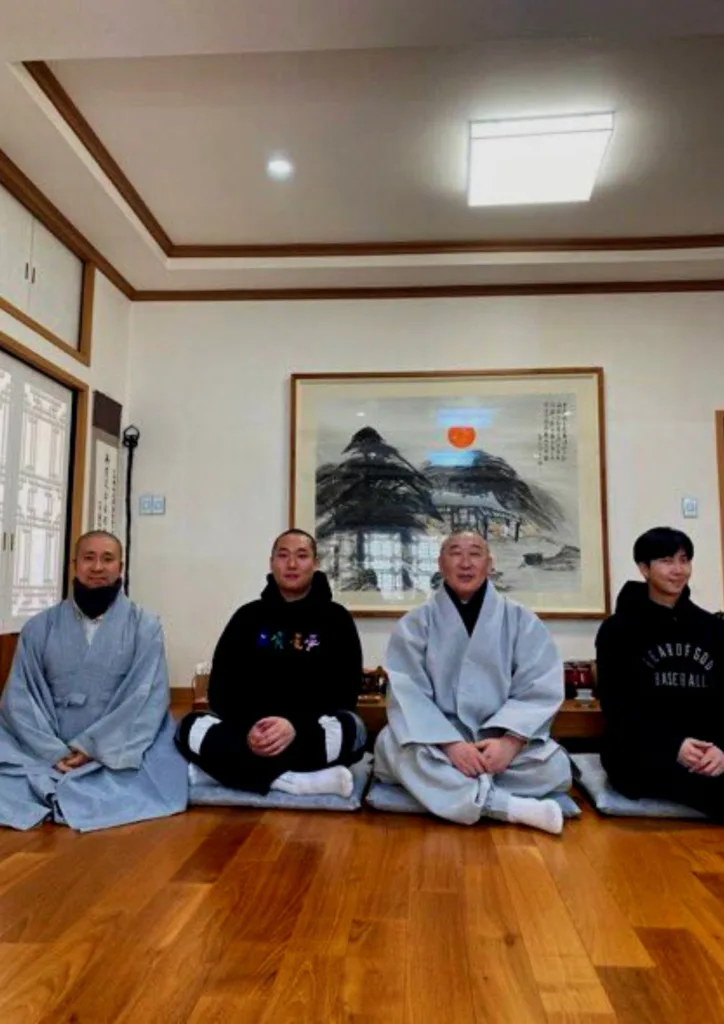 BTS Army felt upset and took it personally as Namjoon's privacy breach and they snarl at the monks of The Hweomsa Temple for it. Many Commented sharing their concern for the BTS leader and posting comments like
"WTF why are those Buddhist monks seeking attention."

"The chief monk of a Buddhist temple literally went and sold Namjoon out to the reporters… I have no more hope left for religious leaders."

"How the heck is he supposed to go to anyone for deep advice if even Buddhist monks go straight to reporters after he visits them..?"

"This makes me so upset. At first, because he looked like he was smiling in the photos, I thought it was all published with consent…"

I can't imagine how betrayed he felt after he probably opened up about really deep and personal topics."

"What fake and materialistic monks…"

"Please don't use people's honest actions and speech for your own gain!!"

"I'm so sorry Namjoon that people have to be like this TT."

Excerpt Referred From allkpop
The monk sharing the news knowingly or unknowingly is not yet discussed but Army felt consent must be taken from celebrities. K-pop stars already try their best by launching shows like 'In the Soop', 'Run BTS', V-live, and many more to make their fans get an insight into their daily lives. Posting events without the artist's permission gives birth to more skepticism.
Also Read: Blackpink's Rose Posted A Korean Slang for Jisoo's Birthday