The Most Supporting Boyfriend Of Hallyu! | Lee Jong Suk + IU
Lee Jong Suk Showcases Subtle Signs of Supporting His Girlfriend IU
This year the month of love came much earlier in the Korean Industry. Couples popping out with each passing hour, netizens fawning over the most unexpected duos, companies and agencies agreeing to every love post revealed by the news channel, and Dispatch running errands with a microscope to magnify every minute detail to spot a halogen on it.
With the cold winds tearing the streets of Korea came the most heartwarming news of the Dispatch catch of the Hallyu.
Also Read: The Lantern Festival: Celebrating the End of Lunar New Year with Style
On December 31st, Lee Jong Suk and IU's agencies confirmed the celebrities dating. Speculations arise from a snap taken by Dispatch which displayed the two in the airport coming back from a romantic trip from Japan.
Both of them were seen wearing similar glasses and carrying matching bags at the airport. As soon as the photo surfaced, both artists' agencies surrendered to this couple,'s unfaltering sweet love.
Lee Jong Suk and IU both wrote personally to their fans admitting their love and asking for their support and blessing. Even after Korean fans had a bad reputation for toxic fanship, all the netizens celebrated and showered love on the newfound couple.
Also Read: Lee Jung Suk and IU Shared Letters with Fans | The Big Reveal!
Lee Jong Suk has been seen as the most supporting and expressive person in their relationship and this time too he supported his girlfriend like the perfect boyfriend.
On December 4th, Beyond Closet, a designer brand posted a picture of Lee Jong Sook on Instagram sporting a winter casual.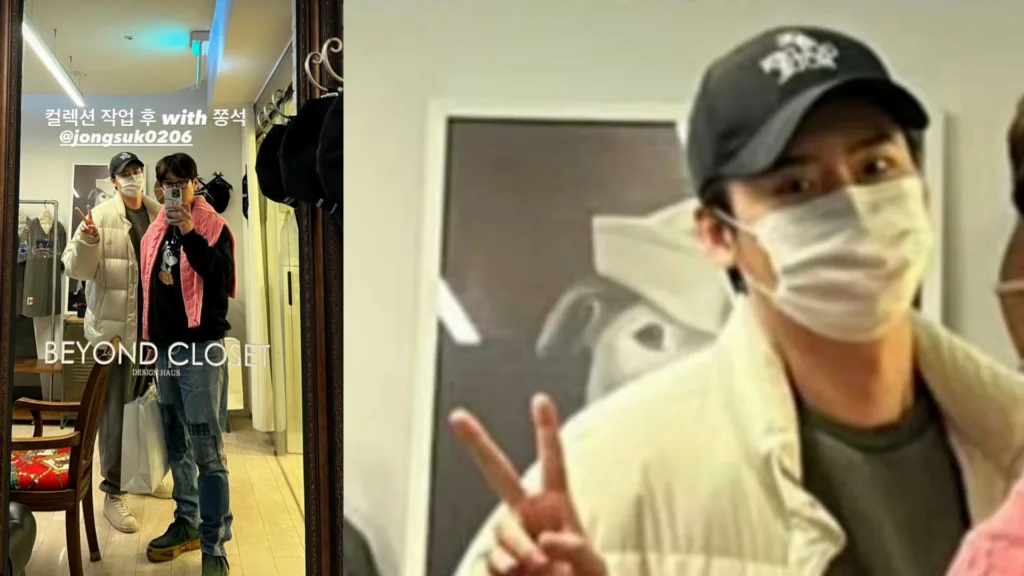 Although it was a full mirror image, fans with their hawk eyes skimmed out that Lee Jong Suk is actually wearing a 'The Golden Hour' cap.
'The Golden Hour' cap is the cap that IU wore in her 2022 concerts named 'The Golden Hour'. Though couples exchanging stuff is the most expected in relationships, the fact that Lee Jong Suk actually attended IU's golden hour show back in 2022 and they are dating now makes the scenario much more heart-melting.
Here are some of the responses that the cute couple is showered upon.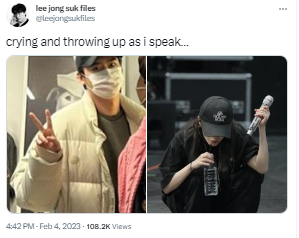 Also Read: BTS Army Made BTS Panic with 'Army Wave' | STOPEU! STOPEU!