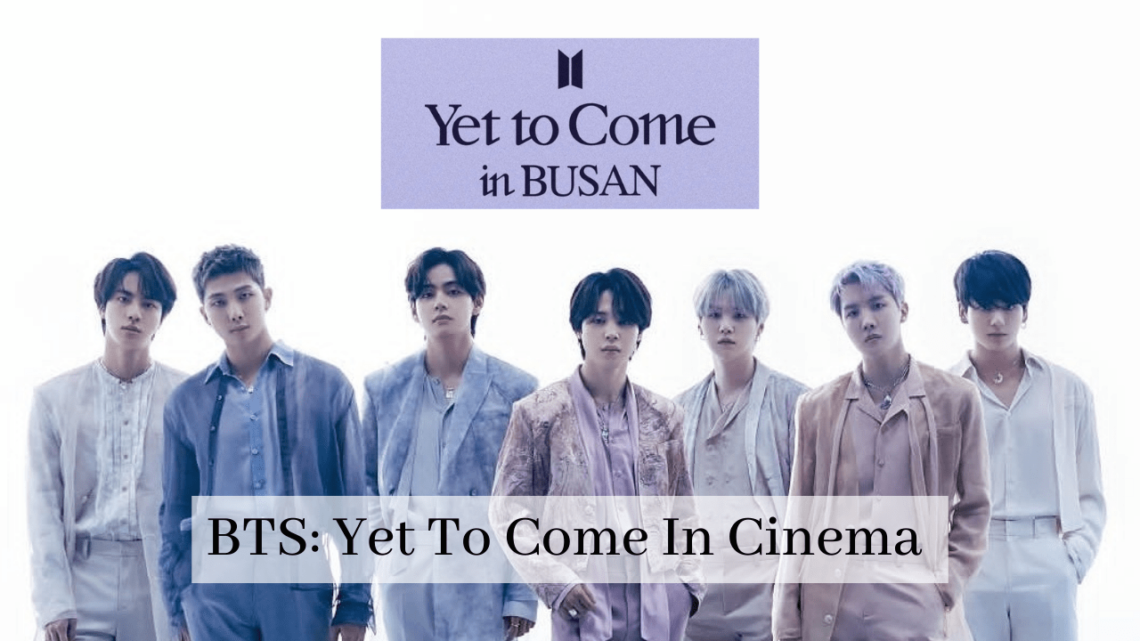 Yet To Come In Cinema Of BTS To Be Released In 2023
BTS held a historic "Yet To Come In Busan" concert in Oct 2022. It was a free concert to promote Busan's bif at "World Expo 2030". BTS army from all around the world visited Busan and enjoyed the Bangtan boys' incredible performance. Still many Army couldn't reach there, and many can't get over it either!
Also read: BTS Suga Will Serve As Social Agent In Military Service
So here's some good news for you all! "BTS: Yet To Come In Cinemas" will be unveiled in theaters on February 1, 2023. This cinematic cut will feature focus, close-up, widescreen view of the Yet To Come In Busan Concert. It'll be released in various formats like Standard, 4DX, 4DX Screen. It'll feature hit songs from BTS's career, including Dynamite, Butter, Idol, and most exciting, "Run BTS" of Proof album.
Tickets will start selling shortly from 10th January 2023 at 7 PM EST/ 05:30 AM IST on 11th January/ 4 PM PST on 10th January/ 9 AM KST on 11th January. Book tickets from their official portal.
Also read: BTS Jimin's exciting solo comeback on 2023
I'd become BTS's fifth big-screen cinema as former ones are
Burn The Stage: The Movie.
Bring The Soul: The Movie.
Break The Silence: The Movie.
Permission To Dance On Stage- Seoul: Live Viewing.
Film will be released in 110+ countries and territories on 1st February 2023.
How excited are you? Did you attend "Yet To Come In Busan"? Let us know in comments.