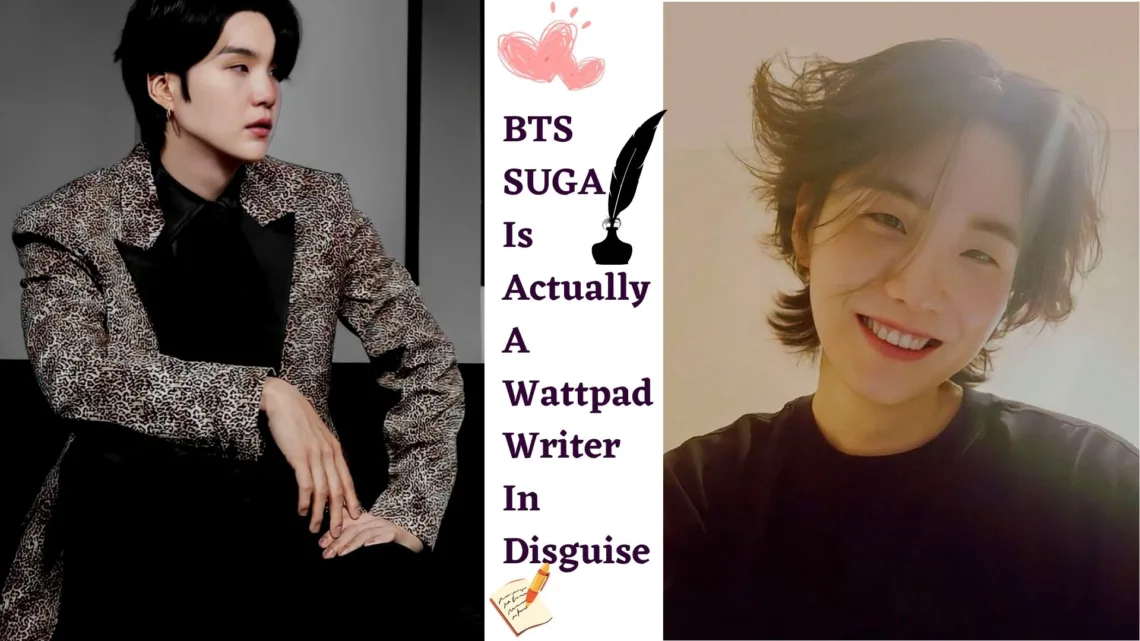 BTS Suga Is Actually A Wattpad Writer in Disguise
Suga Wrote a Fanfiction On Wattpad once
Hello BTS Shippers!
Bangtan Boys popularly known as B.T.S have always been the epitome of versatility. Rap, singing, dancing, boxing, kickboxing, instruments, painting, tennis, hiking, gasp let me catch a breath… karate, cooking, being creative, the cutest creature alive, or the hottest guys that sent a shiver down the spine. You name it and BTS will be it.
Time and again they have gifted the world a unique perspective that helped millions and billions to thrive and become the best version of themselves. Millions and Billions have also reciprocated their love by creating cute and sometimes questionable stuff for the septet and one of the most explicit will be fanfictions.
Also Read IVE Yujin, Liz, Leeseo Tested Positive For COVID-19
As exciting, soothing, heartbreaking, or filled with feelings that will make you pull your quilt to hide your face beneath. Fanfictions are something we have come across about BTS always, even if we accidentally read two lines. For sure nothing can trigger minds as much as books do.
But do you know while the Army is busy cooking fanfiction for our imaginary mafia boys. Min Yoongi a.k.a BTS Suga himself wrote fanfiction once on Wattpad. 
YES, you read it right. In a Vlive. BTS member Suga once shared with his Army that he used to follow a male singer and a male athlete and he used to get fascinated by making up stories of them like fanfiction.
Suga didn't mention the title of his fanfiction for Army's dreams is still haunted by this half piece of information but as claimed everywhere and answered in Quora itself. He actually wrote a fanfiction once.
Can you tell us the name of the fanfiction written by BTS Suga? Let us know in the comment section below.
Annyeong!
Also Read Jisoo Solo Album Updates | YG Entertainment Confirms Jisoo's Solo Debut