Top 10 Amazing Skincare Hacks Of Korean Celebrities For Glass Skin 2022
Take a look at the top Korean skincare hacks of Korean celebrities Jungkook, Jeon Somi, IU, Bae Suzy, Song Hye Kyo, Taeyeon, and many more!
Top Korean skincare hacks of Korean celebrities? Want to get spotless glowing glass skin like Korean celebrities? Then we've sorted the top 10 Korean skincare hacks of famous Korean celebrities that will change your life! All the ingredients could be found easily in the kitchen, so let's get into it!
Also read: Top 10 Shocking Facts About South Korea That Will Leave You Open Mouthed
Jungkook's Anti-acne Hack:
Jungkook once had lots of acne and acne scars but he got rid of them with kitchen ingredients and easy hacks ! One of them is an ACV hack. Take water and Apple Cider Vinegar in 1:1 ratio. Dip cotton ball into the mixture and apply all over your face. Wash with normal water within 5 mins. Apple Cider Vinegar helps in reducing acne, acne scar and reduces inflammation. Did you like Kookie's skin care hack? Let us know!
https://www.instagram.com/p/ChbdM4MvXtE/?utm_source=ig_web_copy_link
Han Hyo Jo's Aloe Vera Freak Habit:
Han Hyo Jo prefers to buy skin care and makeup products that include aloe vera. It takes care of her skin while making it beautiful.
Song Hye Kyo Honey Water Facial:
Want spotless glowing skin? Try Song Hye Kyo's honey water facial. It helps reducing acne and acne scar, adds glow to the skin, and slows down aging.
Taeyeon's No Towel Rule:
As suggested by Taeyeon, don't use a towel to wipe your skin as it will cause wrinkles and fine lines to appear.
IU Toner Facial Oil Hack:
Want to know IU's glowing skin care hacks? Then we got you! Take 7 drops of toner on a cotton pad and add 2-3 drops of facial oil. Wipe your face and ta-da!
https://www.instagram.com/p/CeIvxDqPEVl/?utm_source=ig_web_copy_link
Bae Suzy 4-2-4 Cleansing Method:
Want to get glass skin? So you can't skip this step. Bae Suzy and other Koreans are blessed by this double-cleansing hack. Massage skin with oil for 4 minutes. Then massage facewash for 2 minutes. After that, rinse with tap water for another 4 minutes. It helps in deep cleansing and gives you glass skin.
Jeon Somi's Magic Face Mask:
Want hydrated, glowing, and soft skin? Jeon Somi's face mask is there for you! Take soaked oatmeal, almond powder, and banana. Mix it and apply on the skin for 10 mins. Wash it with tap water and there goes our beautiful!
Song Joon Ki Milk Hack:
Song Joon Ki revealed that he wipes his skin with raw milk. It works as a natural cleanser, moisturizer. Lactic acid in it brightens and lightens skin tone while making it soft and hydrated.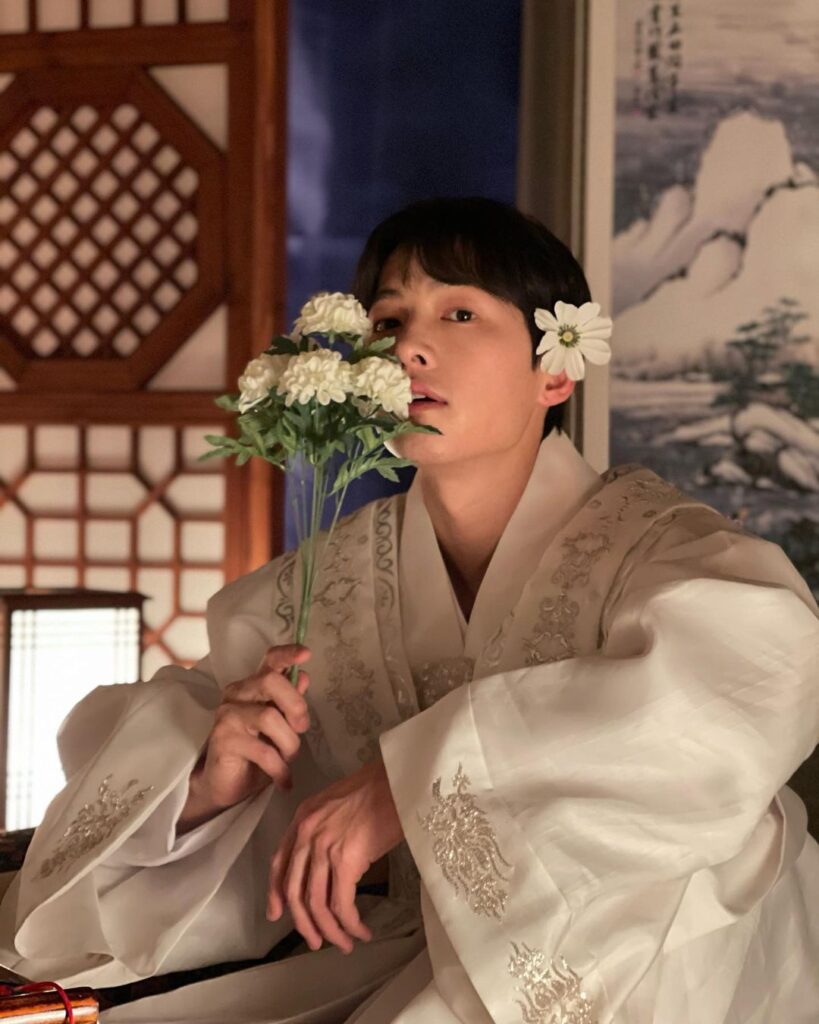 Face Pack Of Weight Lifting Fairy Kim Bok-joo:
Want instant fairness? Then K-drama made life easy! In famous Korean drama Weightlifting Fairy Kim Bok-joo, other roommates and Lee Sung Kyung (Kim Bok-joo) tried this amazing face mask to be date ready in 20 mins.
Take 2 tsp flour, add 2 tsp potato juice, 1 tsp honey. Apply this mixture on clean skin, leave for 20 mins and magic! It makes your skin juicy and bright. Try it thrice a week for better results.
Pimple Treatment By Irene:
Obsessed with Korean model Irene Kim's beauty? Try her hack to get spotless glowing skin. Take hot shower or wipe your skin with warm water, it'll open your skin pores. And use face wash to cleanse skin and apply toner! Your skin is prepared to dazzle!